The time that will be spent in wearing braces may usually depend on the condition of the patient. If it only took you eighteen months to finish the whole orthodontic treatment, then you must be lucky enough. There are cases that the patient needs to keep the dental appliance in their mouth for about four years!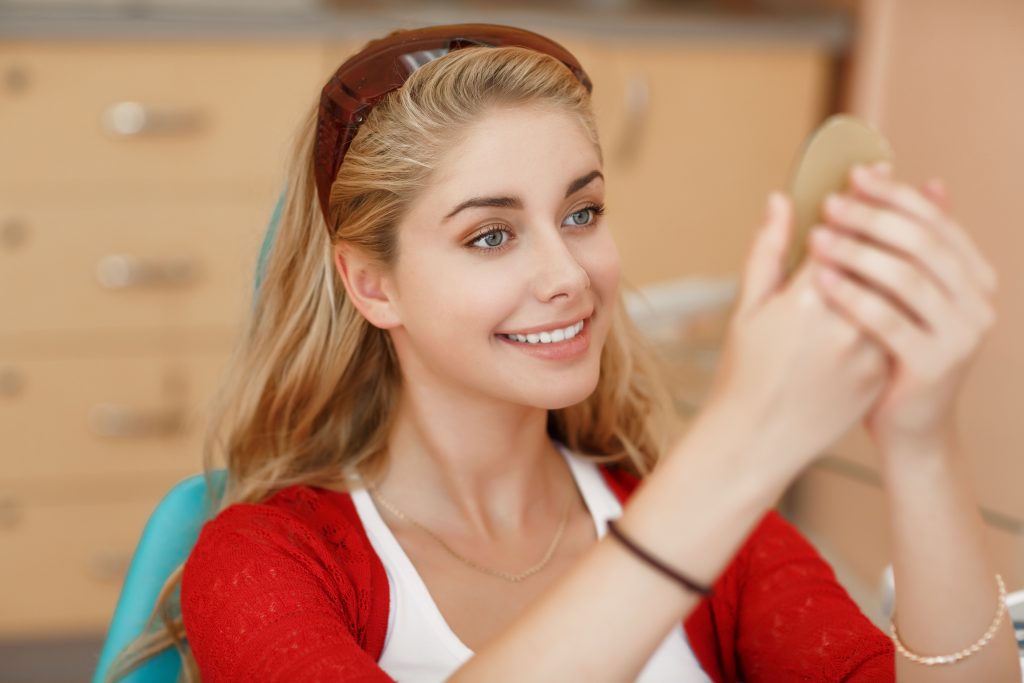 To those who wear braces and are excited to get them off, we at Comfort Dental Care listed down the things to be expected during that time. May these pieces of information help you adjust and prepare for your post-treatment care and maintenance.
Aligned Teeth
You probably would notice that your teeth have become well-aligned. There will also be some changes in the way you smile. After your orthodontic treatment, you may find some difference with your looks, especially if you are used to seeing yourself with a mouth loaded with metals for the last years.
Eating Might Be a Little Strange
You will surely miss how you adjust when eating just to accommodate your braces. When you get rid of the orthodontic appliance, biting an apple, chewing chips, and munching popcorns will be easier again. You will no longer have to worry about those foods getting stuck on your brackets. Since you avoided certain foods for so long, you might be welcoming them again in your diet. Getting your braces off means enjoying the dietary freedom that you always deserved!
It Is More Comfortable to Brush and Floss
Practicing proper oral hygiene without braces is easy. There's no need to keep those special brushes or flosses anymore as you can now use the regular ones. Without the brackets and wires, keeping the teeth clean is not at all a difficult task.
A Winning Smile
Expect that once your treatment is done, everyone around you will notice a perfectly straight, bright smile!
Are you ready to achieve your dream smile? Why not arrange an Orthodontic Treatment with us at Comfort Dental Care? We offer different types of braces which include traditional braces, Invisalign, Six Month Smiles, FastBraces, and retainers.
The road to a straighter, healthier mouth begins with an orthodontist appointment. If you're looking for Orthodontic Treatments in Discovery Bay, CA, contact us at Comfort Dental Care and schedule an appointment. We'll make sure to answer any other questions you might have.