People in the limelight knows exactly how looks matter when it comes to presenting their high profiled selves to the world. For instance, Kathy Bates who is an award-winning actress believes in the power of a smile to light up the whole face. Bates used to have impressive pearly whites, but as her age advances, she noticed that something was a bit off with her smile.
So with the aim of gaining back her glowing grin, the actress started to ask the assistance of a professional. During her fifties, she invested in an orthodontic treatment while brightening her smile with teeth whitening procedure. Bates religiously used the kit provided by her dentist.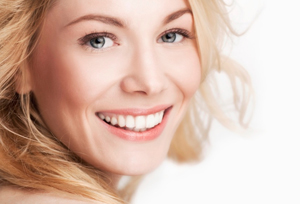 A Bright Smile Is Attainable!
Whether you are on the red carpet or just strolling downtown, a dazzling, white smile is always ideal. The best part is, you don't necessarily have to be a celebrity to opt for professional teeth whitening treatment! Here at Comfort Dental Care, you can avail of our teeth whitening in the form of Zoom! Whitening System.
Teeth stainings and discolorations are not a problem with Zoom! simply because of its whitening potential. This popular brand is commonly delivered by dentists all over the globe. The secret of Zoom! to effectively lighten the shades of the teeth is its gel which contains an adequate amount of hydrogen peroxide and the state-of-the-art chairside lamp that activates the whitening ingredient.
Other than the professional way of whitening the teeth, there are also products in the market today that promises to deliver a favorable result. But are they worth it? Maybe yes, perhaps no. The sure thing is: without the assistance of the dentist, you are exposed to risks. As for teeth whitening, it is wise to go with a pro.
Aside from teeth whitening treatment, Kathy Bates is faithful to her routine dental checkups and cleanings too! In fact, she visits the dentist every four months.
Give your smile a boost! Book an appointment with Comfort Dental Care and check out our services under Teeth Whitening in Discovery Bay, CA. We are located at 14850 Highway 4, Suite B, Discovery Bay, CA 94505.