A healthier mouth means healthier living, and a healthier living means a comfortable life. Comfort Dental Care is at your service by providing dental care services at its finest and in your comfort. Get a healthy oral condition by having regular check-ups in our dental clinic.
Regular Check-up is essential because it lets you monitor your oral health and ensure that you do not get oral complications and problems that will lead to an expensive and extensive oral treatment. Prevention is always better than cure, why wait to be cured when you can prevent it.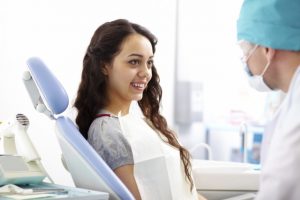 Importance of Regular Dental Checkups
Regular checkups are essential in keeping a good overall dental health. It consists of multiple procedures that are performed to keep track of the teeth's condition and structures.
Not everything can be seen with the naked eye, that is why Digital X-rays come in. Digital x-rays can help in the early detection of oral problems that may develop under the gum line, bones, or inside the teeth. Once traced, the dentist can recommend and perform necessary procedures to prevent it from worsening.

The hygienist can perform professional cleanings. It helps in removing plaque and tartar (hardened plaque) build-ups to brighten the teeth and prevent any damage. Certain areas in the mouth are harder to reach by merely brushing or flossing, but with dental cleanings, it can be properly maintained to keep its health at an optimum state.

The proper and effective cure for Oral cancer lies in its early detection. Oral cancer screening is usually included during regular checkups to trace even the most initial symptoms. Once detected, necessary treatments are immediately performed to prevent its progression.
Benefits of Regular Dental Checkups
A regular dental check-up helps keep your teeth and gums healthy

It helps in maintaining your oral health

Removes plaques and tartar

It can help visualize the concerns and problems your teeth is going through

It can give you a better idea of how you can take good care of your oral health

It can prevent future issues concerning your oral health

It can diagnose and treat your oral issues

Gain back your beautiful smile and confidence

Keeps your mouth odor free and clean

Establish good verbal communication

Helps prevent gum disease

Prevents oral cancer

Examines oral problems and provides treatment before it gets worse

It maintains healthy development of teeth

Oversees the teeth growth and extraction

Supervises the growth of permanent tooth

Ensures healthy development of permanent teeth
Comfort Dental Care ensures all clients are served with quality services and products to the best of our knowledge and expertise. We will make your mouth healthier for a great and comfortable living.
You deserve outstanding dental care services. Book your appointment with us at Comfort Dental Care and let us help you achieve beautiful and healthy teeth with the help of Regular Dental Checkups in Discovery Bay, CA.